Wearing nice fitting underwear is definitely a treat. We all seem to have a preference on the styles we like. Some of us prefer boxer briefs and shorts, yet others like briefs and/or thongs. Whatever style you prefer, we want them to last. A well made brand such as Croota will hold color for a long time looking as great as when they came out of the pack. How do you keep them looking and feeling like that? That's what we're going to discuss today.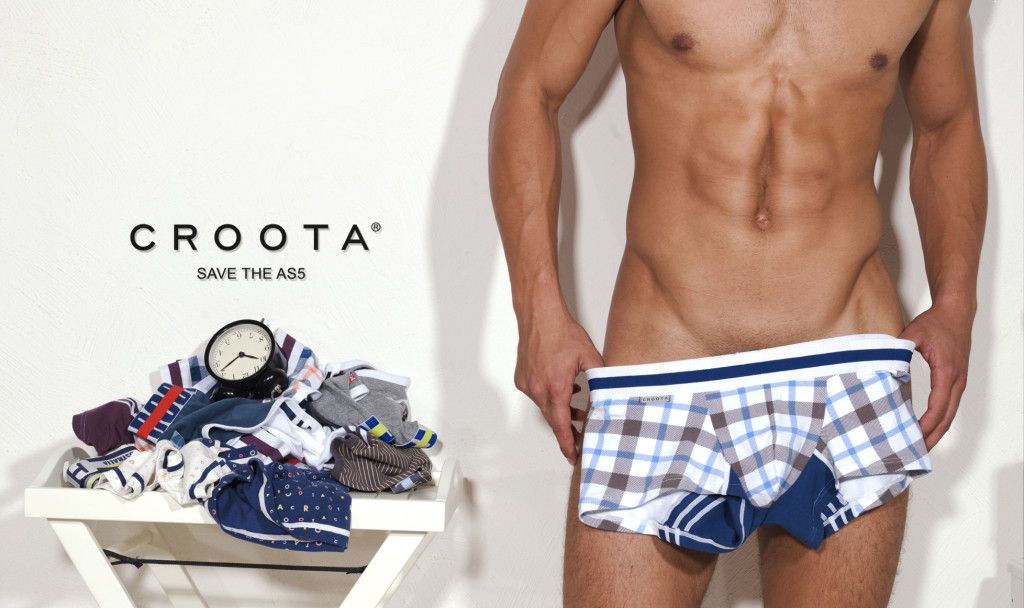 FIRST FIT
Do you really know your size? You may think you're a men's medium, but remember those beers and pizza you had with your friends at the pub all winter long. Be honest with your self, measure if you have to. What may have been a terrific fitting pair in the summer, is now a bit tighter. It's time to either head to the gym or fast.
We have some customers that buy size variations. A few customer email brought this to my attention. Then I thought of myself; Yes, I fit nicely in a Medium during a summer evening ball game at the park; but those same boxer briefs would have felt a bit better if I didn't eat all that comfort food all winter and spend less time at the gym. Mind you, I still can get into them ok, but the inner thigh rides a bit higher and a bit of butt crack peek-a-boo out of the back waistband. I step into a large and life is good again.
WASH n' DRY
Living in a complex with out my own washer n' dryer sure does have it's limitations. Thankfully the complex does maintain the communal machines, but I do not have the luxury to hang dry my goods. Which is why I prefer to wash all my underwear, or most of them with towels, pillow cases, and t-shirts. The soft stuff. I try to refrain from washing them with zippered, studded or other abrasive material that may snag 'em. I even go so far as to fold the underwear inside out.
I do myself a favor and spend a bit extra for better detergent such as Tide Coldwater Clean to do my best preserve colors and softness in an energy saving water temperature. I run full loads of blacks, colors and whites. I never include even an old red or orange with whites. I did it once with new T-Shirts and paid the price, they're still slightly pink after months of bleaching.
The dry cycle is easy because even if the dryer can fit a bit more than the washer, I keep the same loads together, add a few softener sheets and run it on a 45-55 min hot cycle. Once the cycle is completed, I try to sort and fold right away.
and that's about it…
If you care to hand wash your underwear, go at it. I'm sure it works just fine, but I have better things to do or should I say other chores to complete. If you have other suggestions or care to share some advice please feel free to drop a comment below.
Kind Regards,
Richard Estrada – Customer Relations Manager
Croota, Inc.
25 Mauchly, Suite 324
Irvine, CA 92618
United State
(this is my own opinion and not that of Croota Inc.)